Meet Our Sponsors
What is an Annual Membership Sponsorship?
The Annual Membership Sponsorship Program provides the most consistent marketing over the course of the year. Gain visibility and build promising relationships with top-level business professionals.
If you prefer to line up your involvement for the entire year in advance, take a look at the information below.
Why choose a sponsorship level of Membership?
Comprehensive and consistent marketing
No cost Representation at every GROWS event
Positive visibility
"One Stop" shopping – decide in as little as one meeting what you want your year to look like
Customizable to help deliver your message that best fits your marketing needs and keeps budgeting simple.
GROWS is the only coalition of organizations and individuals committed to improving the quality of life of Montgomery County seniors, especially the frail and at-risk. The greater the support, the greater the benefit.


The Beacon Newspapers is a family-owned business dedicated to providing well-written, useful information of interest to people 50 and over and their families. The company was founded in 1989 by publisher Stuart Rosenthal and his wife, Judy, the associate publisher.
Free monthly print editions of the Beacon cover the Greater Washington (D.C.) area, the Greater Baltimore (Maryland) area and Howard County (Maryland). A fourth edition — Fifty Plus Richmond — covering the Greater Richmond (VA), launched in January 2017.
The Beacon's award-winning content covers health, financial, technology, housing, travel and arts topics, as well as local events and feature stories. Readers of our four print editions pick up more than 200,000 copies each month at more than 2,400 distribution sites. We also mail copies to subscribers throughout the United States.
In addition to our monthly newspapers, the Beacon publishes print and online resource guides and presents free 50+Expo events. Information about these can also be found on this site. We also welcome you to contact us for more information.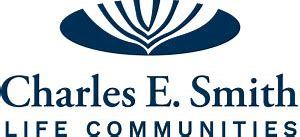 For more than a century, we have been nurturing and caring for older adults in our Jewish community and beyond.
An initial "seed of care" was planted in 1910 when a small group of individuals noticed the need to house, feed, and support aging members of the Jewish community. The group formed a small organization and collected funds that were used to board elderly Jewish men and women in private homes.
In 1914, the group purchased a brick row house at 415 M Street, NW. Ten residents lived on the second and third floors. The purpose of this endeavor was to provide room, board, and a religious atmosphere. In 1916, it became official: Hebrew Home for the Aged was established. In 1923, the first cornerstone was laid for a new Hebrew Home on Spring Road. The Hebrew Home was officially dedicated in November of 1925 with capacity to house 35 residences. The demand for residential living continued to grow and, by 1945, the Hebrew Home housed 65 residents. Cramped for space, residents were sleeping in hallways and on porches. The residence expanded in 1953, increasing capacity to 165. A medical panel also was established. In 1964, a survey determined that a new facility was needed to provide complete medical and nursing care. Charles E. Smith was instrumental in selecting the new site and raising the funds that it made it possible for Hebrew Home (formally renamed Hebrew Home of Greater Washington), the Jewish Social Service Agency, and a Jewish Community Center to purchase land and move to the Rockville Campus in 1969.
With the help of the D.C. National Guard and the American Red Cross, 172 residents were relocated to the brand new Wasserman Residence, which contained 266 beds and an innovative shopping arcade. In the years that followed, the flourishing campus continued to expand to offer skilled nursing care at the Wasserman and Smith-Kogod Residences and Post-Acute Care Center at the Hebrew Home of Greater Washington; independent living at Revitz House and Ring House; assisted living at Landow House; and geriatric medical care at Hirsh Health Center.
In May 2006, in honor of the visionary leadership of the late Charles E. Smith and the generosity of the Charles E. Smith Foundation, our residences and services joined together under the name Charles E. Smith Life Communities.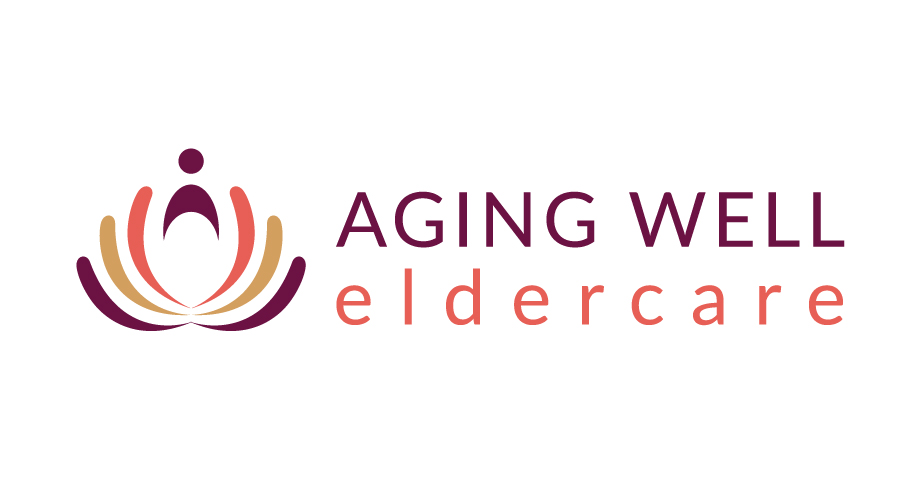 Our story began over 29 years ago when Debra Levy (Debbie) founded Debra Levy Eldercare Associates (DLEA). Debbie was a pioneer and an exceptional leader in the field of geriatric care management and dedicated her career of over 30 years to serving the needs of aging adults and individuals with disabilities. Debra Levy Eldercare Associates is one of the oldest, largest, and most respected Aging Life Care™ management practices in the Washington, DC metropolitan area. Independently owned and operated since our founding in 1988, our dedicated team of professional care managers provides expert recommendations and individualized support to families and their relatives facing the challenges of aging or disability. We Are Like Wedding Planners For Growing Older TM

Positive Aging Sourcebook For over 30 years we have made finding housing, aging in place solutions, and resources convenient by providing the most comprehensive and trusted resource in print and digital formats.

Washington Jewish Week, published by Mid-Atlantic Media, is the Jewish newspaper of record in the nation's capital since 1930. WJW strives, in its award-winning coverage in print and online at www.washingtonjewishweek.com, to be an indispensable source of news about politics, religion, international affairs, science and health and the arts, all while working to build and strengthen Jewish community.
MEET OUR SILVER SPONSORS
Advanced Nursing + Home Support
About Advanced Nursing + Home Support Aging in place provides the comfort of home that is vital for maintaining the freedom and quality of life your loved ones cherish and deserve. Since 1993, we have helped hundreds of families achieve independence and peace of mind by providing exceptional homecare, nursing care and companionship.
Adventist HealthCare Home Care Services
Adventist HealthCare Home Care Services is licensed in the state of Maryland, by the Department of Health and Mental Hygiene, Office of Health Care Quality as a residential services agency to provide private duty, non-medical supportive services under nurse supervision. Long term care insurance or private pay are accepted.
We are part of Adventist HealthCare, a non-profit network providing the continuum of care through Adventist HealthCare Shady Grove Medical Center, Adventist HealthCare White Oak Medical Center, Adventist HealthCare Rehabilitation, partnering physicians, and other specialized services throughout Maryland.
Artis Senior Living of Potomac
Artis Senior Living proudly provides compassionate, individualized Memory Care to residents who discover new ways to experience a rich and rewarding life in our warm, family-like communities.
We are excited to bring professional Memory Care to this serene suburb of Bethesda, and only 14 miles northwest of Washington, D.C., we are nearby to parks, natural history and the Potomac Village Shopping Center.
Uniquely and Intentionally Designed - Residents of Artis Senior Living of Potomac will benefit from the community's supportive design, which will offer the comforts of home in a secure environment and features distinct, smaller neighborhoods within a larger community. Each of our neighborhoods will lead to the heart of the community—the Town Center, a place to gather and experience all the services and amenities we have to offer.
Brooke Grove Retirement Village
Brooke Grove Foundation's three retirement locations offer a range of living options and services in vibrant communities filled with energy and spirit. Brooke Grove has earned a reputation for excellence through more than 60 years of caring.
 Capital City Nurses
THE SMART CHOICE FOR HOME CARE
For over 45 years, Capital City Nurses has been serving clients across DC, Maryland and Virginia by providing exceptional levels of care and support in the home. We have become the benchmark for providing high quality, consistent in-home care services while establishing a reputation for doing things the right way.
 Since day one our motivation has always been to keep our clients safe, healthy, and happy by providing care from experienced, knowledgeable and compassionate caregivers in the home.
Cherished Hands Home Health Care 
Cherished Hands Home Health Care in Germantown was established on both personal care experiences with our own loved ones as well as over 20 years of medical expertise. We concentrate on providing practical answers to those who want to age in place so they can remain safe and happy in their own homes. We are committed to providing exceptional home care services and assuring that the highest professional and ethical standards are not only met, but exceeded.
Our Germantown caregivers are specially qualified to satisfy the care needs of our customers since we have an office and care staff that not only is highly educated but also has the compassion and heart necessary to treat our clients as family.
Family & Nursing Care, Inc.
Since 1968, Family & Nursing Care, the leading resource for home care services in suburban MD and Washington, DC, has helped older adults maintain their independence and quality of life as they age.
HomeWell Care Services
We all function better when we enjoy life more. For most people, this can be achieved through increased activity, reduced stress, better nutrition and basic companionship. As simple as that observation is, it is at the core of what we do. Our primary objective is to bring more enjoyment to the lives of those who find it increasingly difficult to function well on their own. We remove the burden of stress from both the person needing assistance, as well as those who love and care for them. We help people maintain their dignity and their independence. We protect and care for those who are unable to do so themselves. We help people function better. We help people enjoy life more. We do all of this by working as a team to provide reliable and compassionate in-home care that goes so far beyond typical adult care services.
Ingleside at Kings Farm
Ingleside at King Farm is home to an exceptional group of people who value an active retirement lifestyle in stylish, elegant surroundings, who engage in life to the fullest and who welcome inclusion and diversity.This extraordinary Life Plan Community (previously referred to as a continuing care retirement community) is ideally situated in the heart of King Farm, a walkable, intergenerational neighborhood with urban attributes and a small-town feel in Montgomery County, Maryland.With unparalleled social and cultural events, wellness programs and amenities to choose from, you can create a fulfilling lifestyle that uniquely reflects your taste and interests.
Kensington Park Senior Living
Kensington Park is an independent living, assisted living, and memory care residence located in the heart of Montgomery County, Maryland. It is the realization of a vision of passionate leaders in the senior living industry. This industrious group sought to develop a community that takes the assisted living model of care to a higher level. In an environment of comfortable elegance and staffed by loving professionals, they have accomplished just that.
Kensington Park is designed to be home for seniors who are looking for independent living, assisted living, and memory care services. We believe the comfort of familiarity is precious, so our enhanced program enables us to offer care beyond what the traditional assisted living community can deliver. We offer a full spectrum of clinical support, including end-of-life care, and no resident needs to move out if assisted living health care needs change or increase.
Olney Assisted Living
Our mission is to promote independence and dignity for residents diagnosed with Alzheimer's disease or other dementia. This commitment is reflected in the design of our community, and through the specialized program of care we provide.
Our community is built on a foundation of experience and dedication, from our owners and corporate management to our on-site team.
Right at Home
Providing home care, senior care and home health care services. Right at Home senior home care services are provided by trained caregivers and provide in-home care wherever your home care assistance may be.
SmithLife Homecare
SmithLife Homecare is a joint project of Charles E. Smith Life Communities and Augustine Home Health Care. A Maryland-licensed Residential Services Agency, SmithLife Homecare combines the services and capabilities of these two respected care providers.
We are proud that our team embraces these values every day. It's why SmithLife Homecare (formerly Home Care Solutions) has not only been recognized for its outstanding services since opening its doors in 2001, but also is an employer of choice. All of this adds up to peace of mind—for you and your loved one.
SYNERGY Homecare
Family - Care - Home
These words are personal, they are the very words that brought you to our website. Like you, we know that the most valuable people in our lives deserve special attention and may need dedicated care. Trying to provide all of this by yourself is not easy. It may even be unsafe. It certainly can be rewarding and fulfilling, but it can also be overwhelming and consuming. Most of us are already juggling a career, kids and our own home. At SYNERGY HomeCare we understand how challenging this time is for you, and we will be right by your side every step of the way.
At SYNERGY HomeCare of Montgomery County, Maryland, we are experts in working with you to customize a care plan that meets your needs. Once we establish a care plan, you can expect thorough communication with your family and extended care providers.
Our care team's job is to make sure we are all on the same page, and that we exceed your expectations.
TheKey
We care for your overall wellness.  The Balanced Care Method™ is our proprietary approach to care. It focuses on overall wellness, emphasizing nutrition, engagement and social connection, and bringing joy and meaning to each day.
The Philosophy Behind the Method
We believe that everyone has the potential to improve their wellness and quality of life—at every stage.
We meet clients where they are, getting to know them as people not patients
In every interaction, we're guided by our person-centered approach, focusing on our client's wellness not their condition.
We choose the best activities for each client's capabilities, interests, and passions.
Our mission is to create joy and purpose for our clients every day while supporting their independence.
Visiting Angels Living Assistance
Visiting Angels Senior Care and In Home Assisted Living Services can assist elderly people located in Serving Gaithersburg, Germantown, Potomac, and the Maryland Suburbs and surrounding areas in Montgomery County, Maryland. Because we are an essential personal home care services franchised agency and not a nursing agency, Visiting Angels Senior Care and In Home Assisted Living Services does not dictate to you what your schedule is to be. It is our job to assist people in Serving Gaithersburg, Germantown, Potomac, and the Maryland Suburbs and surrounding areas in Maryland by adjusting our schedules to keep your loved one comfortable in their homes.
MEET OUR BRONZE SPONSORS
We would like to thank our Bronze Sponsors. Without their support we could not complete the initiatives that we do, the programs we offer and the events we produce.
Asheir Homes Assisted Living
Aspenwood Senior Living
Assisting Hands of Potomac
Brookdale Potomac
CarePlus Home Health, Inc.
Community Angels
Eden Homes of Potomac
Five Star Premier Residences of Chevy Chase
Get A Grip Construction Services
Help Unlimited, Inc.
Lifecare Affordability Plan
Meagan M. Sexton, CFP®️, ChFC®️, AAMS™️, Edward Jones
Montcordia
Sevita Adult Day Health
Tribute at Black Hill | Assisted Living and Memory Care